Joyful Fun Steel Frame Pool Mega Run Inflatable Racing Track Beach Water Park
A famous brand Huarun in China asked Joyful Fun for purchasing inflatable water park for their amused inflatable project on the seabeach in Huizhou. After talking about the park site, choosing the inflatable water park model, the park owner placed the order shortly. And for catching up the summer season also the holiday of Chinese students, the inflatable water park production were completed quickly and installed ready for the business as you see.
The beach water park owner want a float water park also with the function of racing track. And they do not want to put them in the sea for that they intend to control the float water toys easily, so they chose the movable steel frame pool and a medium sized racing track inflatable water park. They also bought some smaller pools for younger children play small boats, balls etc. And the park owner also ordered a small airtight inflatable tent and a large airtight inflatable tent for covering this project.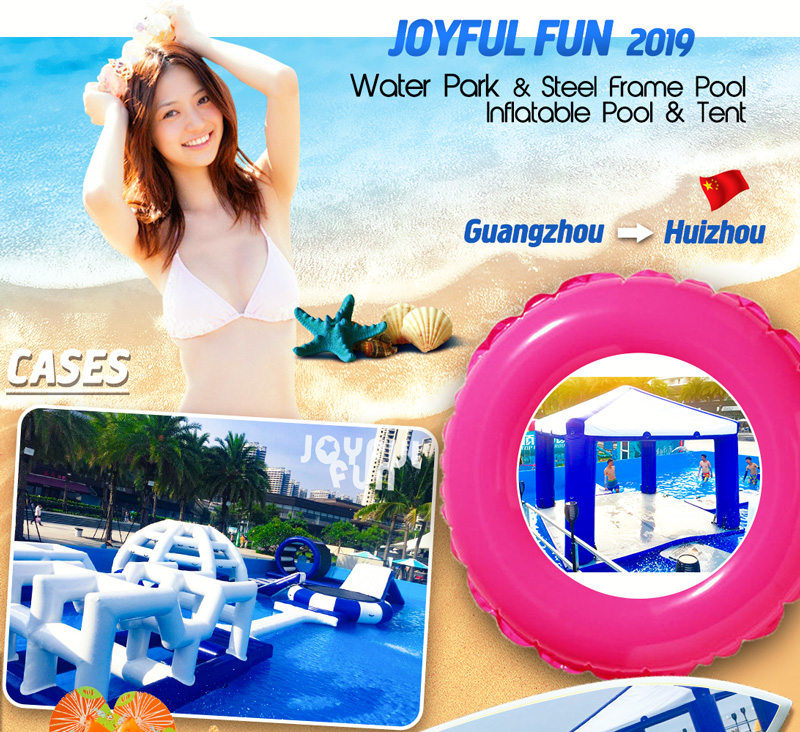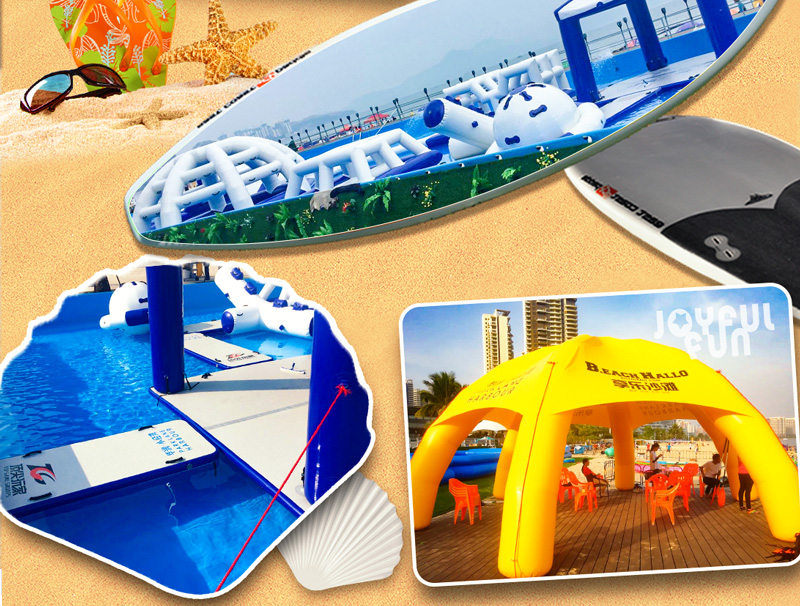 Joyful Fun Toys inflatables factory always uses true good quality material, experienced technicians and workers, reinforcement technology, precise attitude to manufacture good inflatable products for customers, also for the good reputation in inflatables industry. So long as you customer place a trial order to test Joyful Fun quality, you will not regret and you will be happy for that you made a right choice. Just like the cases show, the customers cooperated with Joyful Fun got no worry about the good inflatable products supply for their business.

Expect the good cooperation with you. Choose Joyful Fun getting really good inflatables. Make your wise choice, save money, save time, save worry.