Joyful Fun Made Inflatable Castle Slide for the Park Owner in New Zealand
In 2019 Spring, as many of Joyful Fun inflatable product or project shew on the website and facebook, a customer who comes from New Zealand contacted Joyful Fun asking for making some new inflatable ride instead of the old one for his play center. The park owner did not buy the inflatable product continuously from the one who sold that inflatables to him, but found Joyful Fun as his good factory choice. Finally, he would find out that the fact proved that they had made a right choice, as you see below.
Joyful Fun quoted several times, the customer provided some inflatable slide pictures he like. And finally the customer decided choosing a inflatable model we recommended. And we quoted again according to the required dimension of the park's exact using site. After we change the model's some design, then that was just what the customer wanted. Afterwards, we soon made a deal. As a factory, Joyful Fun is flexible, we can try the best to make it as customers' requirements and condition.
Regarding the production, Joyful Fun made design for the inflatable castle slide for the client before production. After the production was completed, the customer likes the finished product that is as same as the design and paid soon after product confirmation. Joyful Fun immediately arranged the shipment.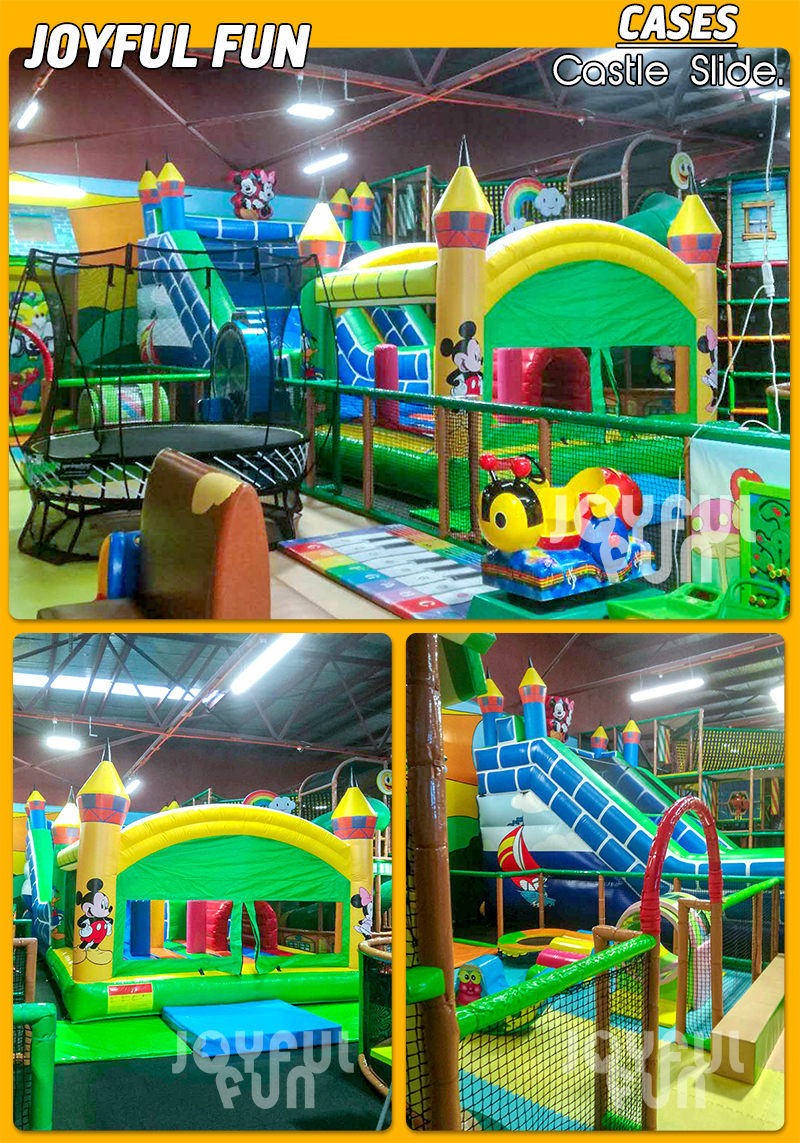 Shipping to Oceania is usually convenient and quickly, like shipping to Australia, so is shipping to New Zealand. Shortly after that, the inflatable castle slide was arrived and installed in the play center as you see.
So, no matter where you are, no matter your project is big or small for now, you could directly find Joyful Fun inflatables factory as your supplier partner to supply you right good inflatable games. Make your right choice, Joyful Fun is waiting for you. Save money, save time and save worry.