Joyful Fun Large Warrior Inflatable Obstacles for Big Brand Event
In October 2017, the biggest beverage brand 100 PLUS in Malaysia cooperate with JOYFUL FUN to produce a large warrior inflatable obstacle course for their brand 100 PLUS advertising on TV show.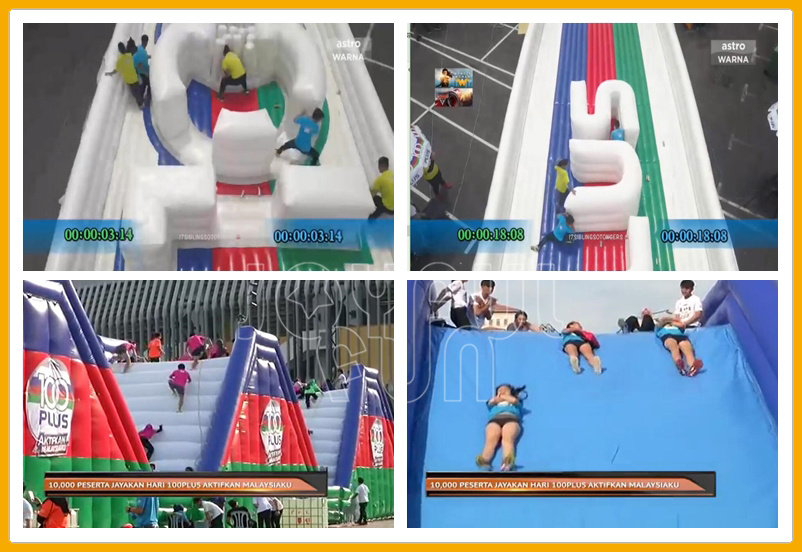 As shown some pictures, these products are what JOYFUL FUN provide for 100 PLUS to make the event, including the super sized humps,inflatable logo obstacle and big balls tent course.It's useful for all kind of big inflatable amusement project. Especially in this big brand event, it is finally successful. We could see on TV show the people like these Joyful Fun inflatable interactive obstacle games.

Through our communication and discussion, we hold the event well together,thank you for your cooperation and support, we JOYFUL FUN will continue to provide excellent quality products and best service.